How do I update my current insurance on file with 180 Medical?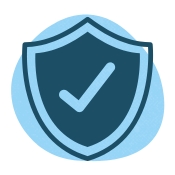 Have you recently changed insurance carriers? Has your policy information changed with the start of the new year? We make it easy to update your insurance with us.
Here are four ways!
Update Your Insurance with 180 Medical By:
1. 180 Medical Customer Portal
You can update your insurance in your secure customer account on the 180 Medical Customer Portal at my.180medical.com.
Go to the "Edit Profile" section to update your current health insurance on file.
Access Your Account
2. Update Us Online
Securely input your new insurance plan information at www.180medical.com/insurance-update/. Just enter the required information, and our insurance experts will get right to work on verifying your new coverage.
3. Give 180 Medical a Call
You can give our Billing Department a direct call at (405) 603-8218 so you can update us with your new insurance information by phone. You can also contact us online.
4. Mail It To Us with Your Bill
You can also write your new insurance information on the back of your usual billing statement and mail it back to us. Our specialists will update your information in our systems and call if we need any other information.
Was this article helpful?