I'm concerned about my high insurance deductible. What do I do?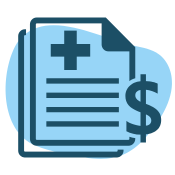 When insurance plans reset with a new year, it can be a stressful realization to find you're facing a high insurance deductible.
180 Medical understands that you depend on your supplies for your health and quality of life. We don't want you to go without your needed supplies.
If you have concerns or questions regarding your insurance's high deductible and the cost of your supplies, please get in touch with us.
Contact Us
Was this article helpful?