How much do catheters cost?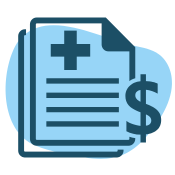 Are you wondering how much catheters cost? 180 Medical is an insurance-based provider of catheter supplies. This means that we do not set or determine catheter prices. Insurance companies set prices for what they will pay per catheter.
If you'd like to know what your approximate out-of-pocket cost for catheter supplies will be after your health insurance plan pays its portion, our insurance experts can help.
Let's get started by verifying your insurance.
Contact Us
Don't have insurance? If you'd like to purchase your catheters out of pocket, try
Personally Delivered
!
Was this article helpful?