How do I get free catheter samples?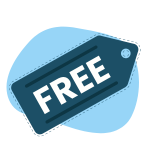 Are you ready to get free catheter samples? We make it easy! 180 Medical specializes in catheters, and we want our customers to have the freedom to choose what works best for their unique bodies, needs, and preferences.
All you need to do is reach out to us to request free samples.
Contact Us
Keep in mind that we will need your:
Prescribing doctor's information (to obtain a prescription as required)
Health insurance information
A good phone number and shipping address
Disclaimer: This content is not intended to substitute for professional medical advice, diagnosis, or treatment. Please do not use it in place of a visit or consultation with a qualified healthcare provider. 
Was this article helpful?