Are there different types of coudé catheter insertion tips?
Yes, there are three types of insertion tips for coudé catheters.
Types of Coudé Tips:
Tapered Tip – the standard coudé tip with a tapered end
Olive Tip – a slightly ball-shaped bent tip, ideal for bypassing certain kinds of urethral obstructions or blockages
Tiemann Tip – an elongated, curved tip, which may work well for getting past strictures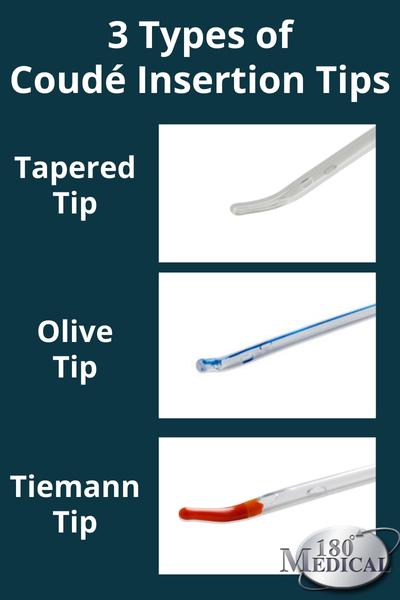 Was this article helpful?