What is a WOC Nurse?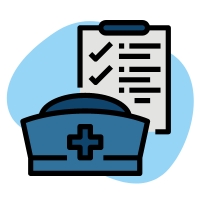 WOC nurses are Wound, Ostomy, and Continence Nurses, also known as WOCNs or ostomy nurses. These specialized nurses put their expertise and heart into helping patients with chronic wounds, ostomy, and continence issues.
Did you know that 180 Medical customers have access to a team of WOC Nurses? If you need help, let us know, and we'll get you in touch with a certified WOC nurse!
Contact Us
Learn More About WOC Nurses and Ostomy Resources
Was this article helpful?