My shipment is incomplete. What do I do?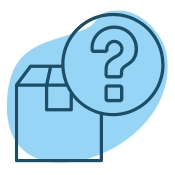 Has your shipment arrived, and it appears incomplete? Don't worry just yet! Sometimes, depending on what we have in stock in our main warehouse, we may need to ship a portion of your order from another warehouse in a different location.
If one warehouse is closer to your shipping address than another, a portion of your order may arrive sooner than the other box or boxes.
If you have tracked your order and received every box in your order, but you're still missing something, please don't hesitate to reach out to us. We pride ourselves on accurate orders, but mistakes can sometimes happen, and we'll do everything we can to make it right.
Contact Us
Was this article helpful?