Why do you ask me about home health when I confirm my order?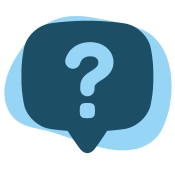 We ask about home health services when we confirm your regular order so we can avoid billing conflicts. We don't want to double-bill your insurance, which could lead to a denied claim.
If your home health agency bills through Medicare, they must supply your catheters until they are no longer billing your insurance for their services.
We know it can seem like a hassle. However, 180 Medical is always thorough because we're doing the right thing by following insurance guidelines.
Want to Make Confirming Your Orders Even Easier?
We offer ways to securely and easily confirm your regular orders with 180 Medical including by text or by email.
With the My.180Medical.com Customer Portal, you can also securely access your account any time of day on your tablet, phone, or computer to confirm orders as well as track your shipments, view and sign paperwork, and more!
Access Your Account
Was this article helpful?