Does 180 Medical supply anything else besides catheters?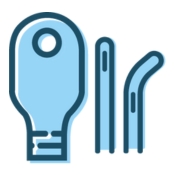 180 Medical has specialized in providing intermittent catheter supplies for over 20 years. We also supply ostomy products and related urological products.
If your patient requires other supplies in addition to catheters or if you're not sure if we can supply your patient, we'll go the extra mile when you refer them to us.
If we can't supply for any reason, such as their insurance plan being out-of-network, we personally follow up to refer them to a suitable supplier, saving you time and legwork.
Was this article helpful?