This Valentine's Day, all of us here at 180 Medical want to say how important you are to us. Thank you for allowing us to provide your much-needed medical supplies to you!
Today, 180 Medical employees got a chance to say what we love most about 180 Medical on paper hearts, which were posted around our work areas, break rooms, and hallways.
Here are just a few we wanted to share with you!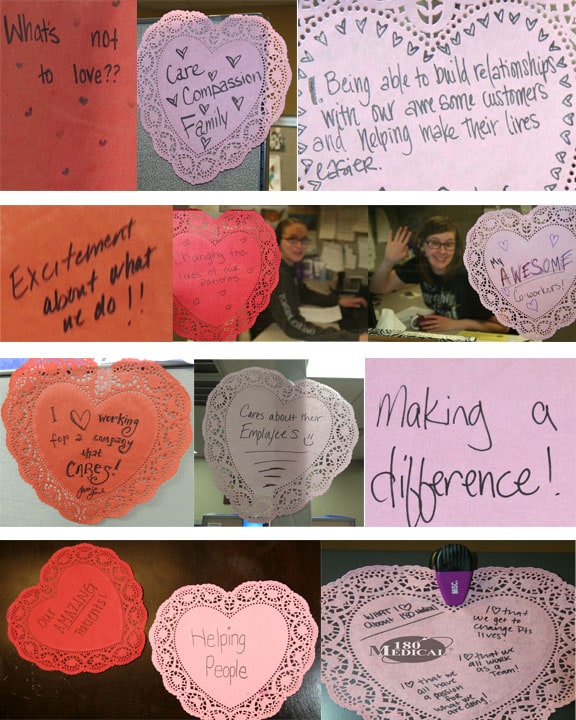 As always, if you ever have a question or a concern, give one of our smiling specialists a call! We'll be glad to hear from you!
Happy Valentine's Day!