How do I return an order?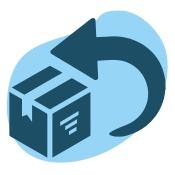 If you'd like to know how to return an order to 180 Medical, we make it easy. You can return unopened products to us within 45 days of receipt for a full refund.
To get the return process started, contact 180 Medical.
We understand that sometimes a product doesn't work out, and needs can change. Our goal is to ensure you're fully satisfied with your order. We will gladly help you find a replacement product that fits your needs!
Contact Us
Was this article helpful?