What do I do if my order is shipped to the wrong address?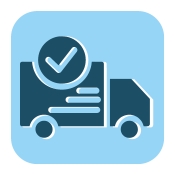 Need to update your shipping address after a move? We make it easy to update any contact info through our secure customer account at my.180medical.com.
However, we understand that moves can be hectic, and it's not always easy to remember in advance to change your address.
If you've just tracked your order and realized your supplies are going to an old address, reach out to 180 Medical as soon as possible.
Sometimes, we can reach the shipping carrier and request an address change. However, if it's already out for delivery, it's too late to redirect the order. But we still have options! For instance, we can re-ship your order and try to request a return of the prior order.
Contact Us
Was this article helpful?